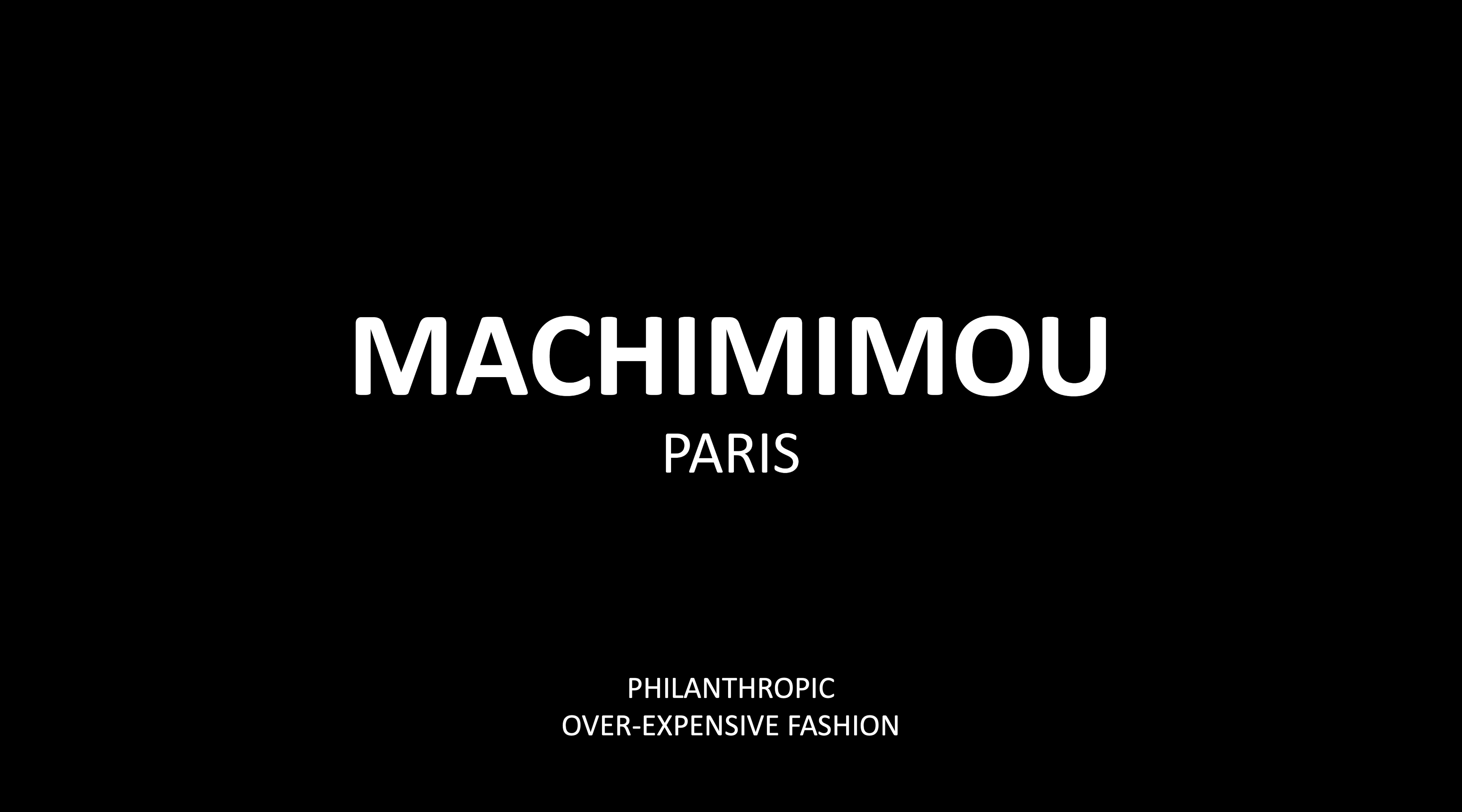 MACHIMIMOU PARIS – Philanthropic Over-Expensive Fashion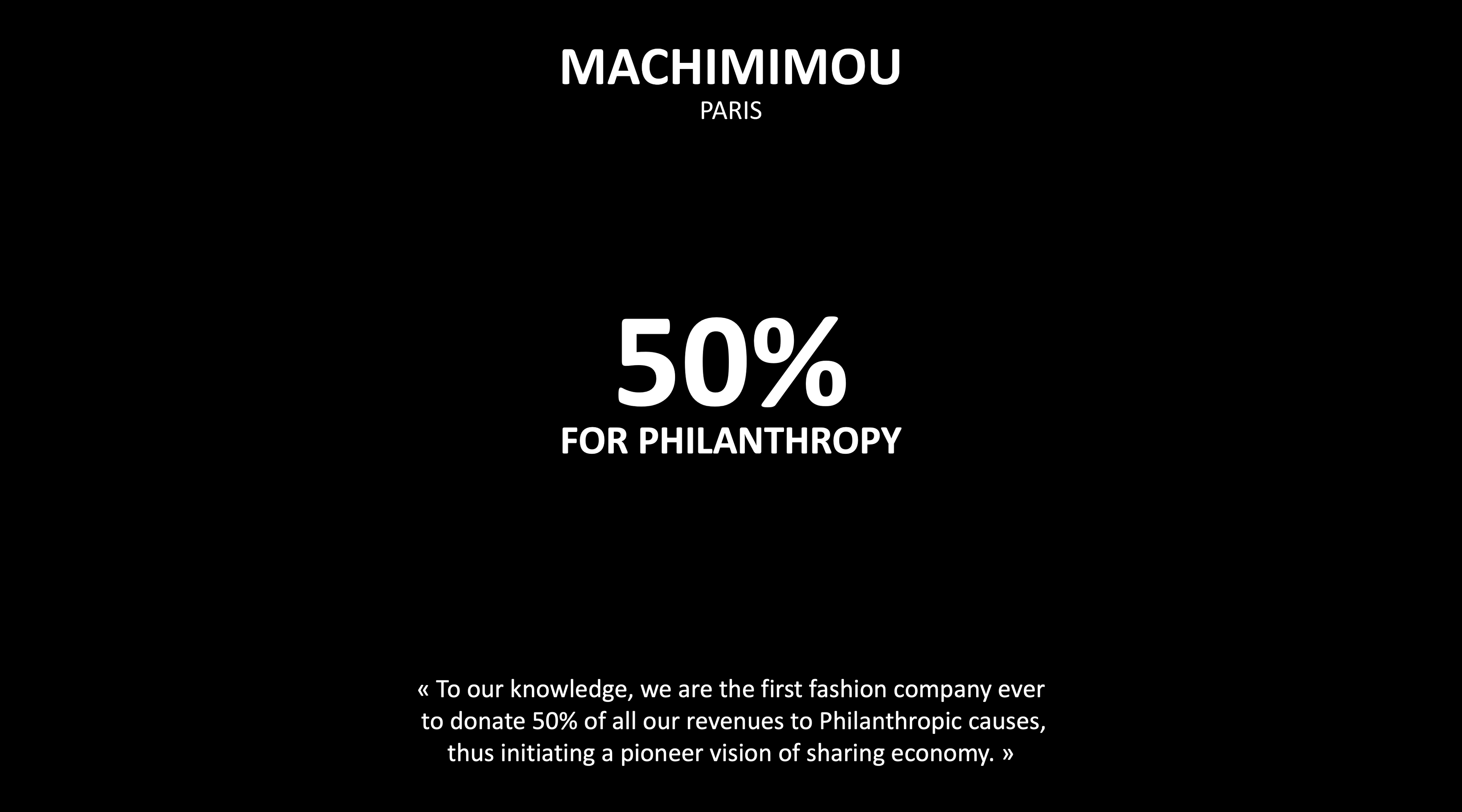 MACHIMIMOU PARIS is the first fashion company ever to donate 50% of all our revenues to Philanthropic causes, thus initiating a pioneer vision of sharing economy.
MACHIMIMOU PARIS iconic sweat-shirts are 100% handmade in the heart of Paris, respecting the state of the art tradition of expert local Artisans.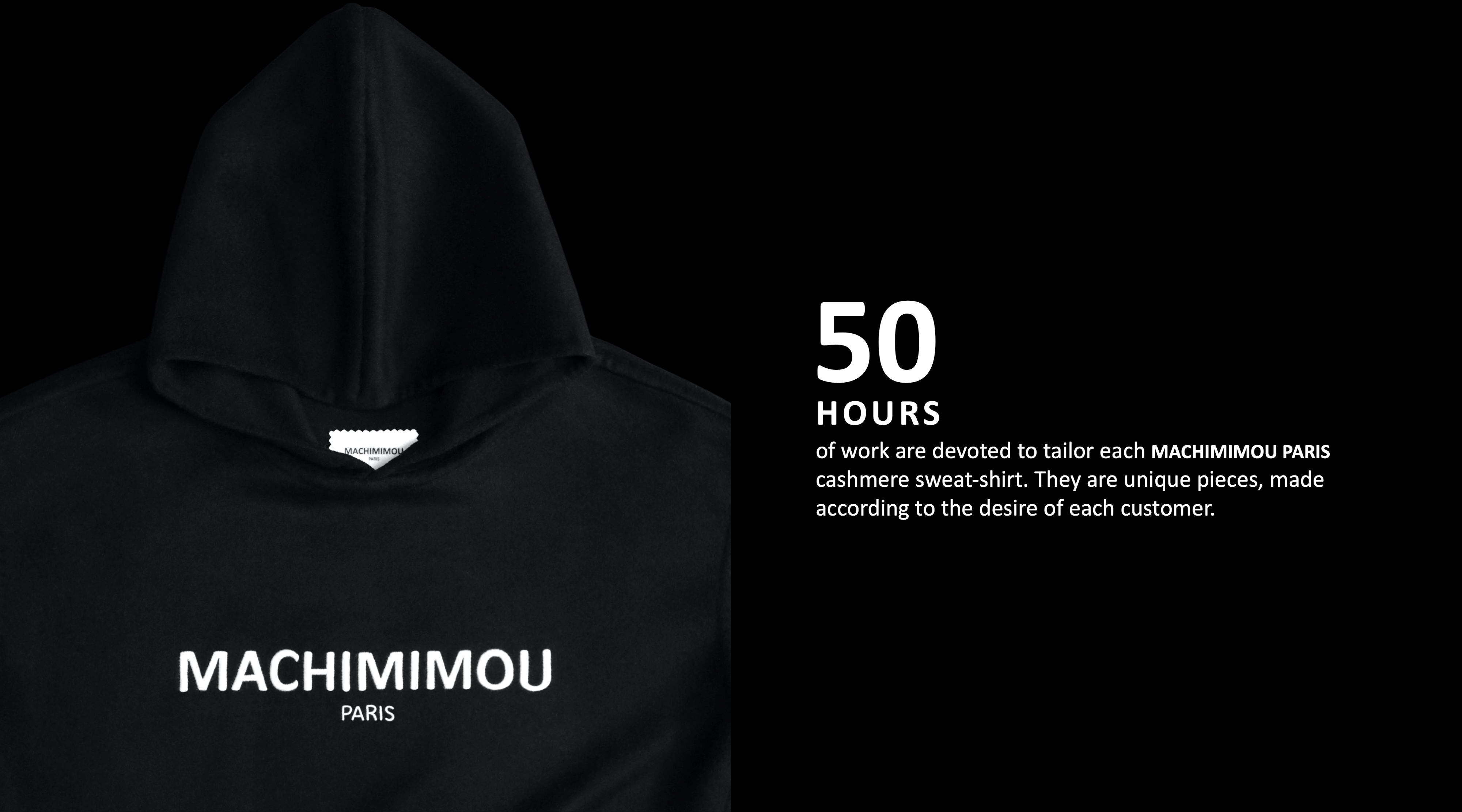 50 hours of work are devoted to tailor each MACHIMIMOU PARIS cashmere sweat-shirt. They are unique pieces, made according to the desire of each customer.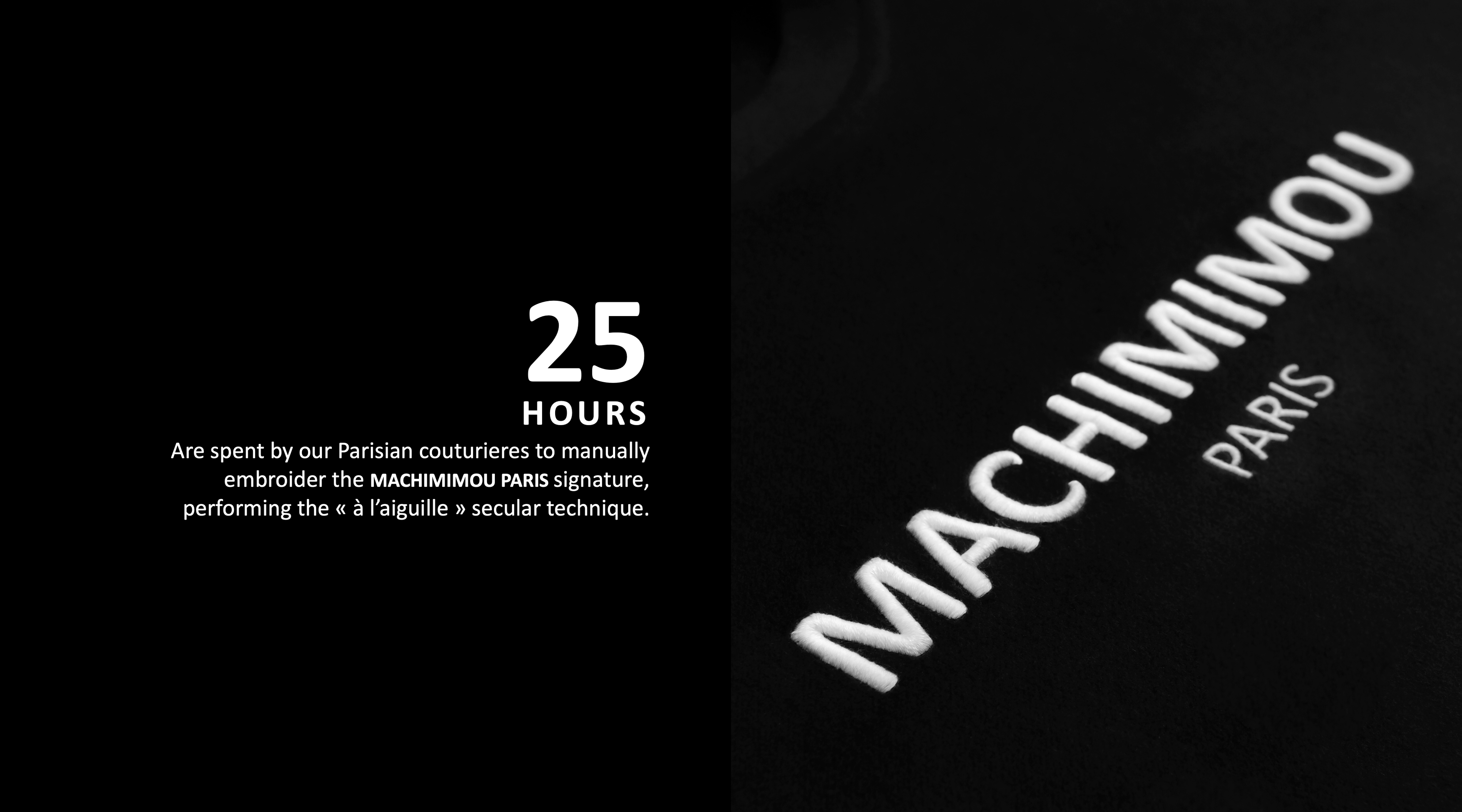 25 hours are spent by our Parisian couturieres to manually embroider the MACHIMIMOU PARIS signature, performing the « à l'aiguille » secular technique.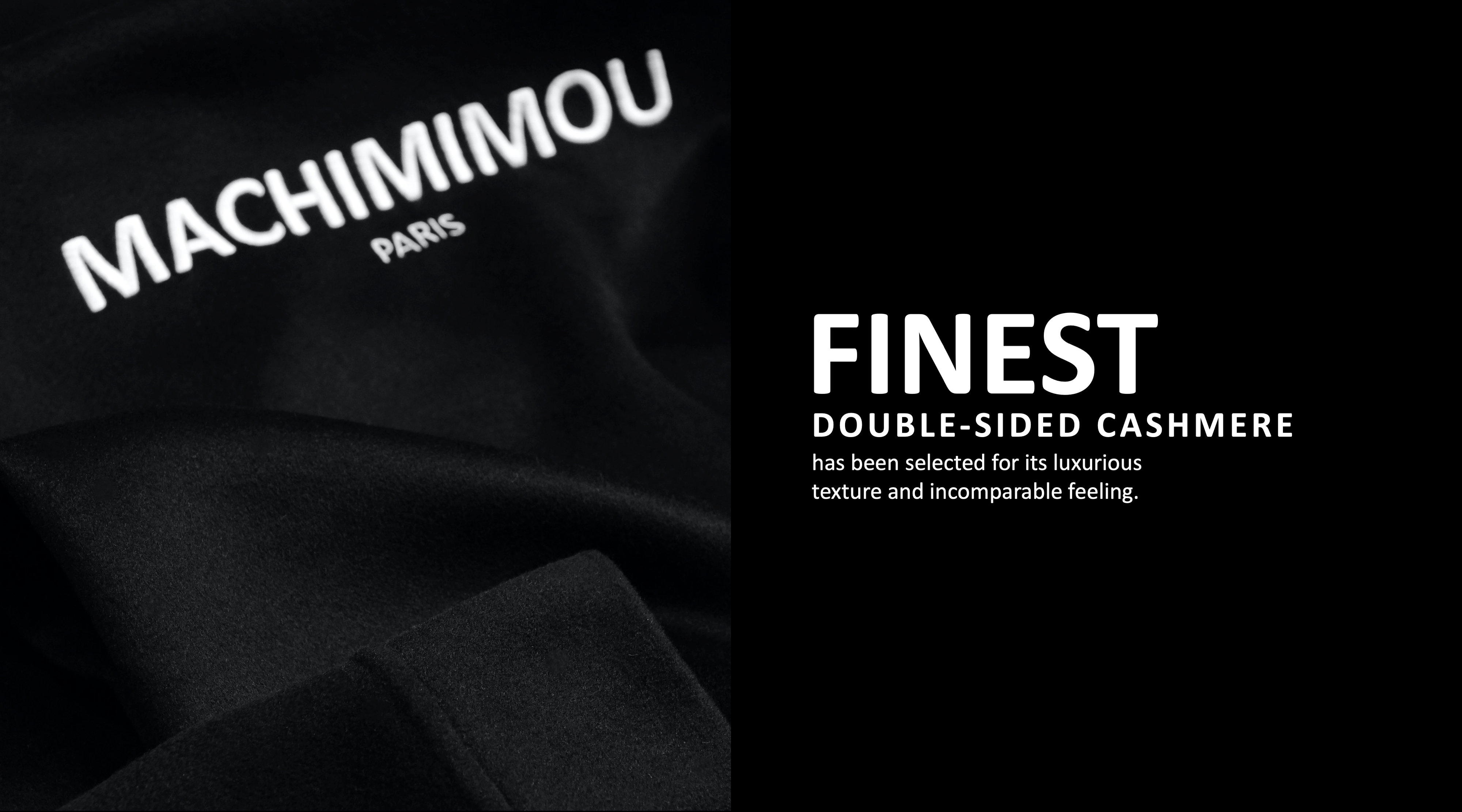 MACHIMIMOU PARIS: The Finest double-sided cashmere has been selected for its luxurious texture and incomparable feeling.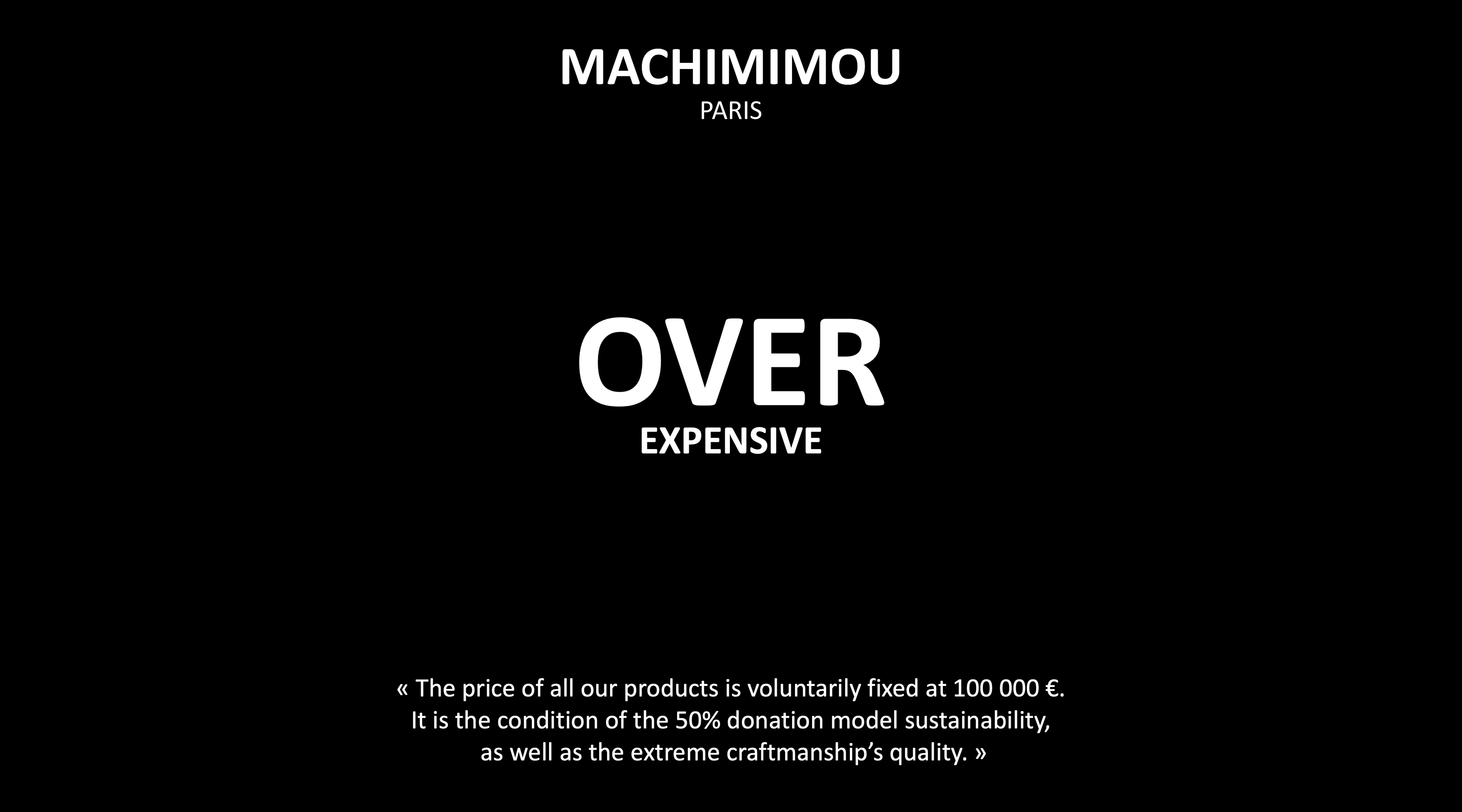 The price of all MACHIMIMOU PARIS products is voluntarily fixed at 100 000 €. It is the condition of the 50% donation model sustainability, as well as the extreme craftmanship's quality.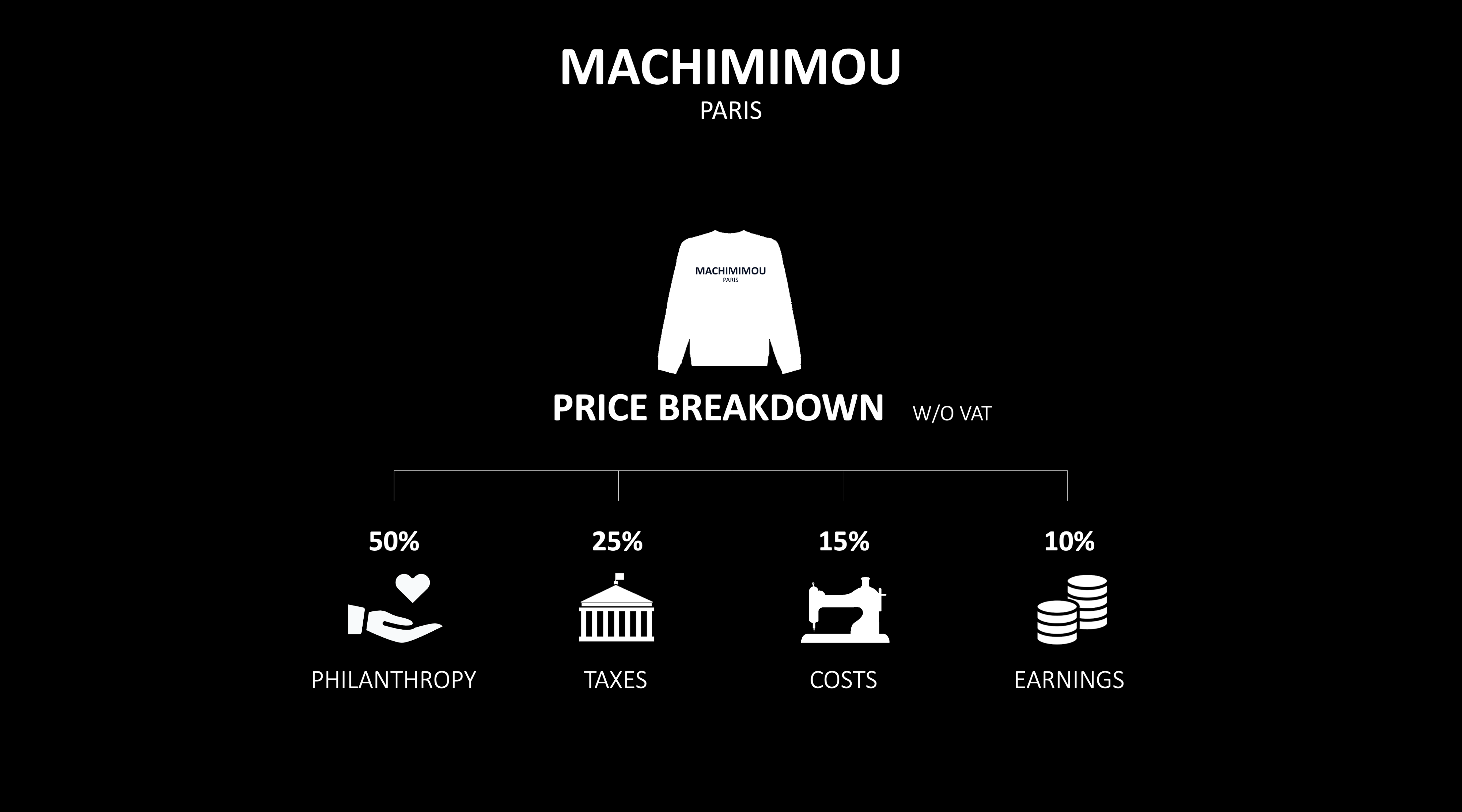 MACHIMIMOU PARIS: Price is reallocated is as follows: 50% Philanthropy, 25% taxes, 15% costs, 10% earnings.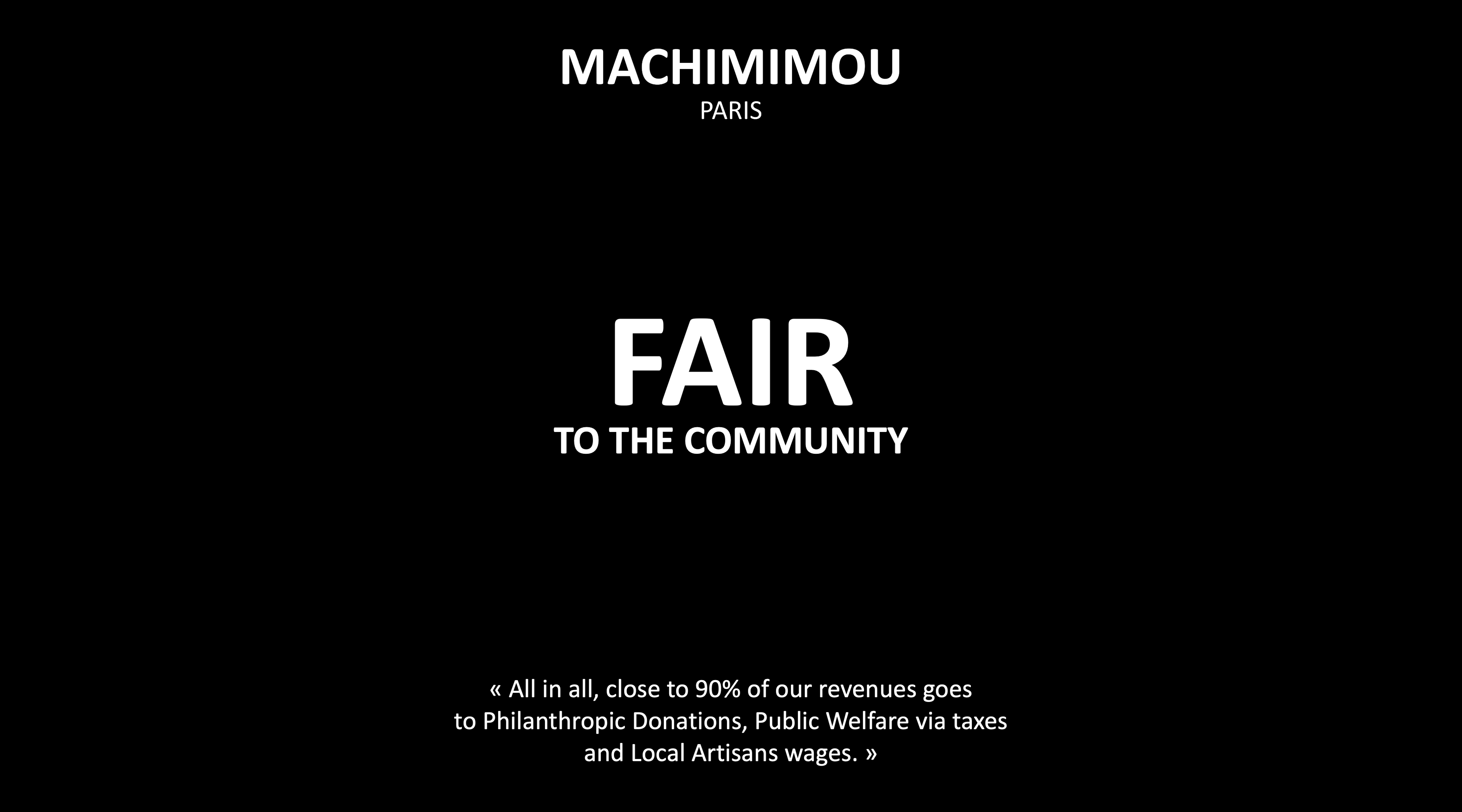 MACHIMIMOU PARIS: all in all, close to 90% of our revenues goes to Philanthropic Donations, Public Welfare via taxes and Local Artisans.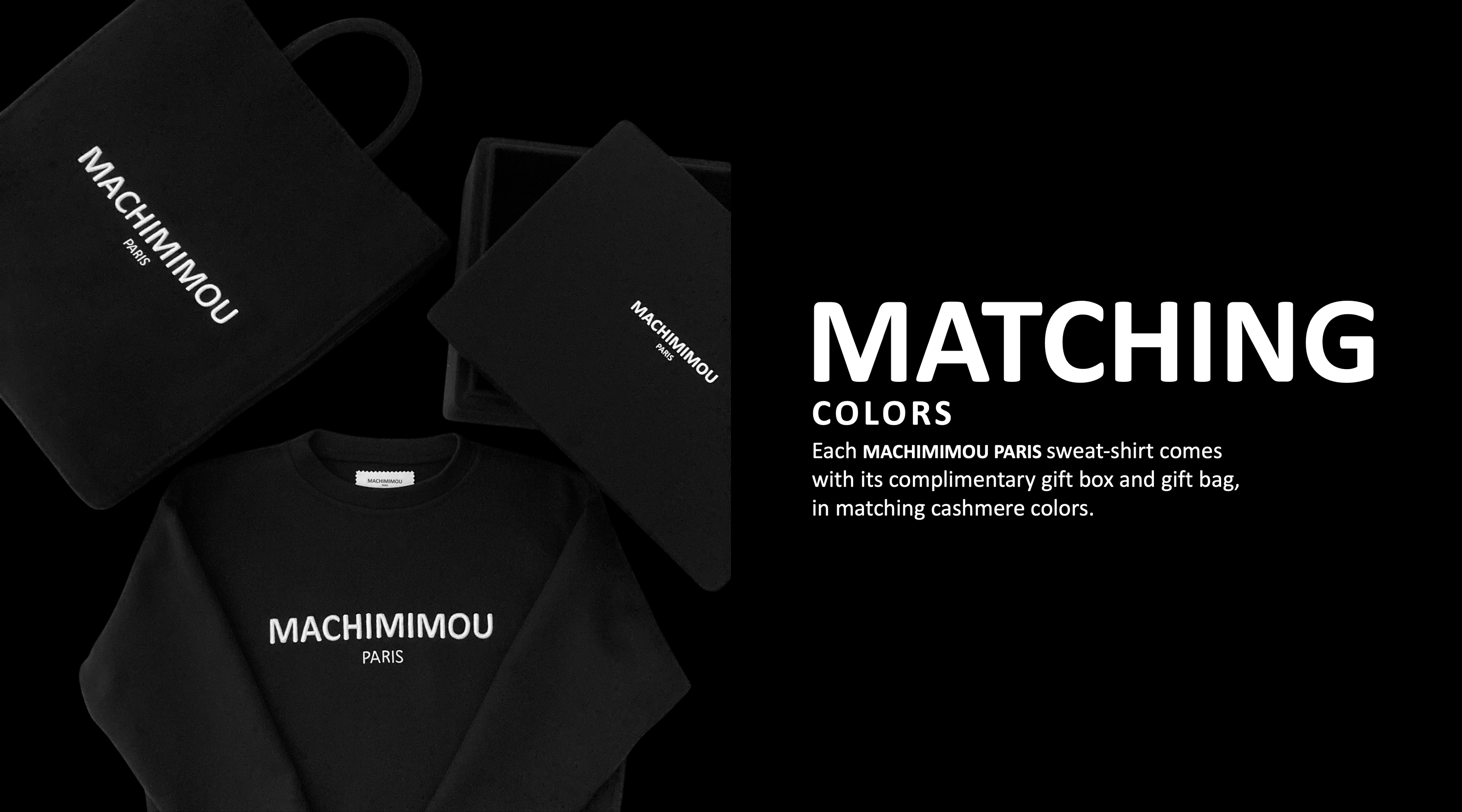 Each MACHIMIMOU PARIS sweat-shirt comes with its complimentary gift box and gift bag, in matching cashmere colors.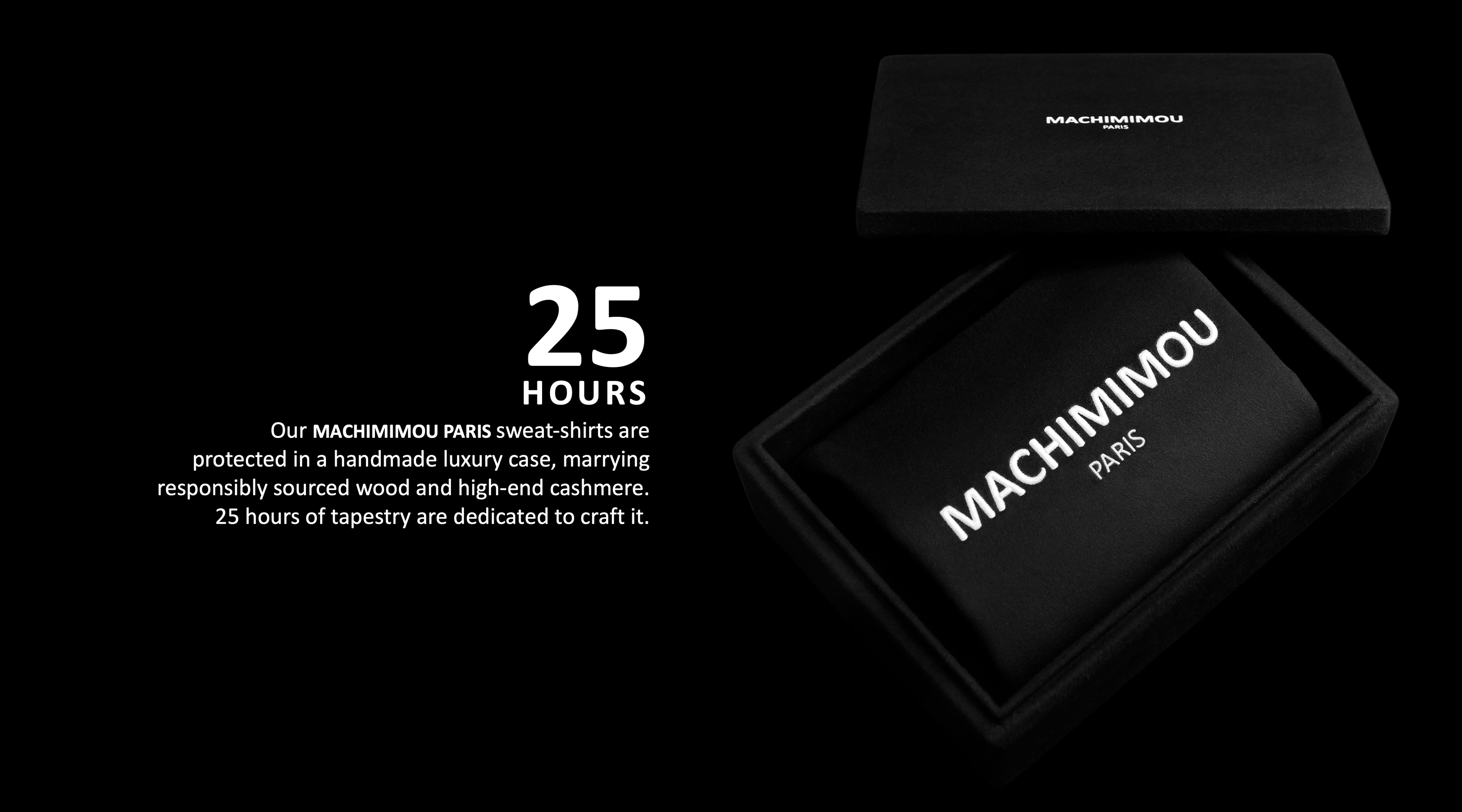 Our MACHIMIMOU PARIS sweat-shirts are protected in a handmade luxury case, marrying responsibly sourced wood and high-end cashmere. 25 hours of tapestry are dedicated to craft it.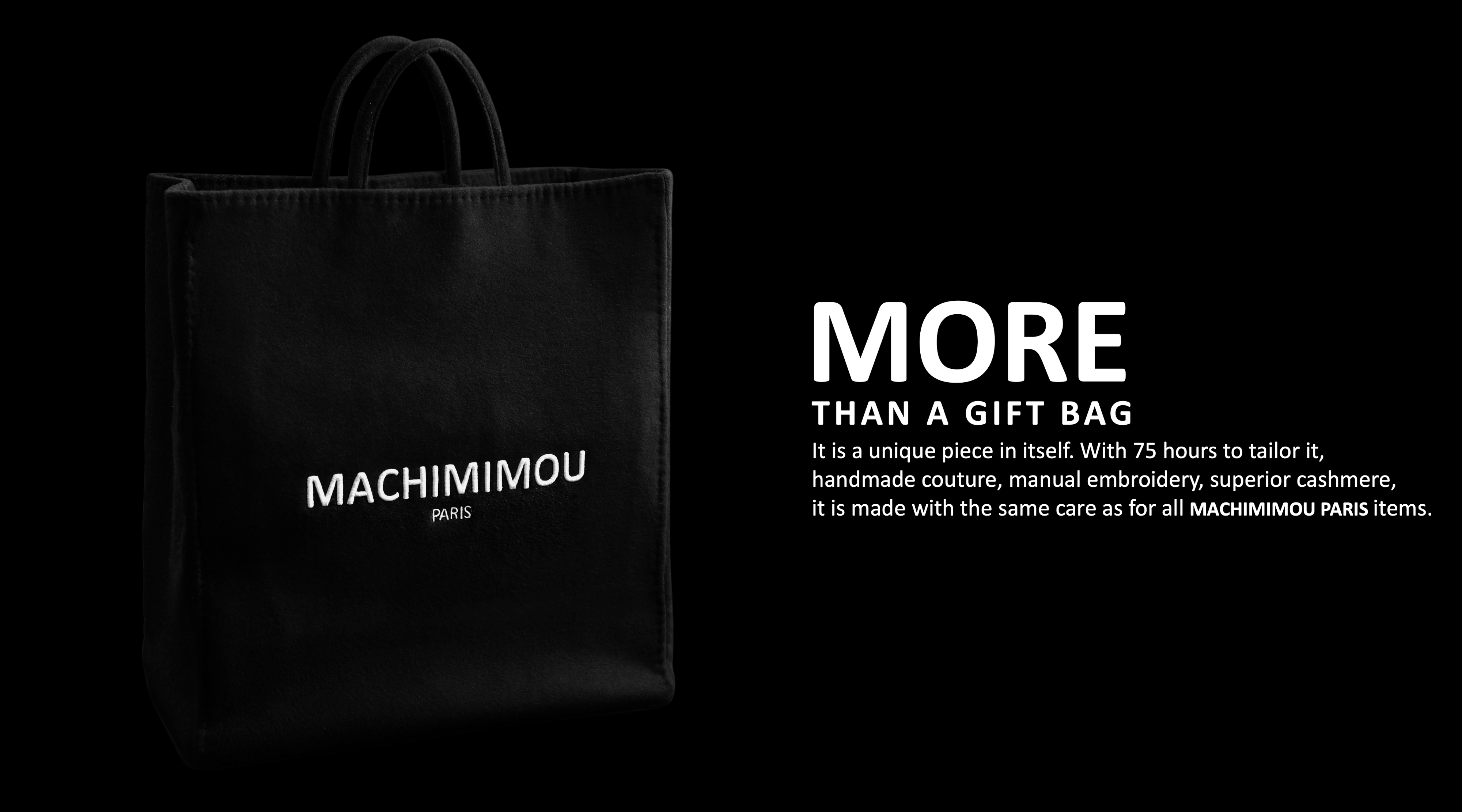 More than a gift bag, it is a unique piece in itself. With 75 hours to tailor it, handmade couture, manual embroidery, superior cashmere, it is made with the same care as for all MACHIMIMOU PARIS items.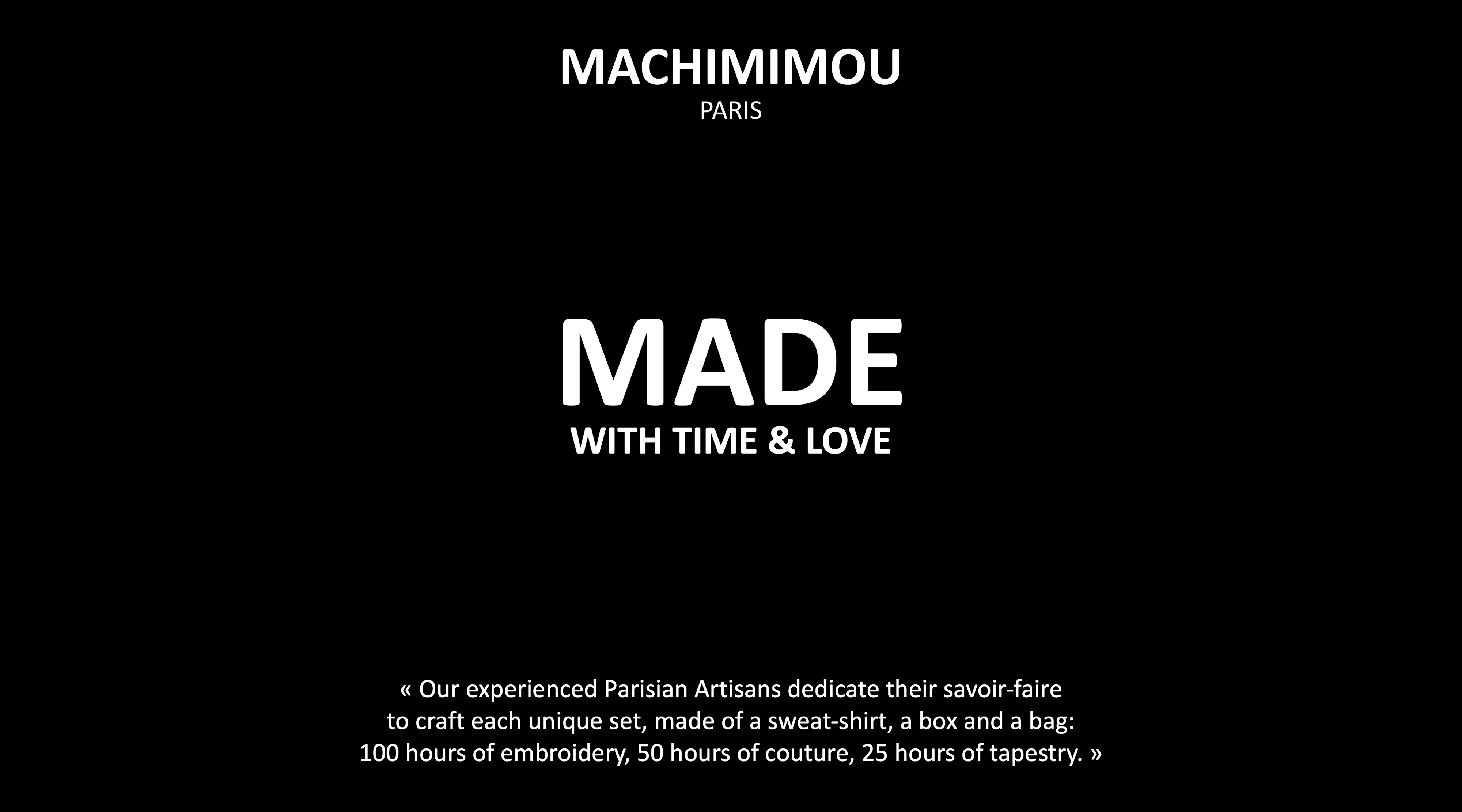 Our experienced Parisian Artisans dedicate their savoir-faire to craft each MACHIMIMOU PARIS set, made of a sweat-shirt, a box and a bag: 100 hours of embroidery, 50 hours of couture, 25 hours of tapestry.
MACHIMIMOU PARIS carefully choose natural and recyclable materials, without ever compromising on quality, such as the finest cashmere for our sweat-shirt, gift bag and complimentary box.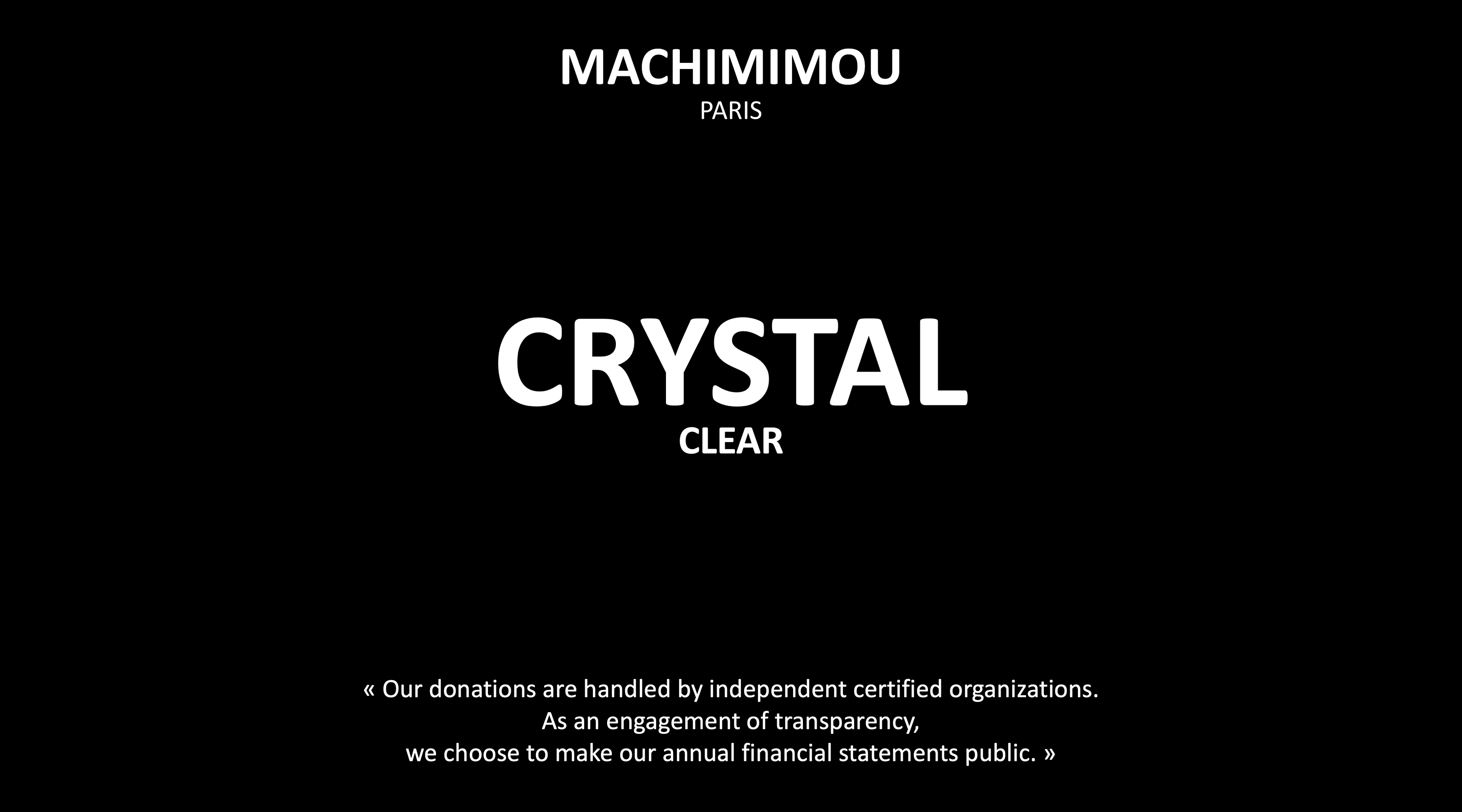 MACHIMIMOU PARIS donations are handled by independent certified organizations. As an engagement of transparency, we choose to make our annual financial statements public.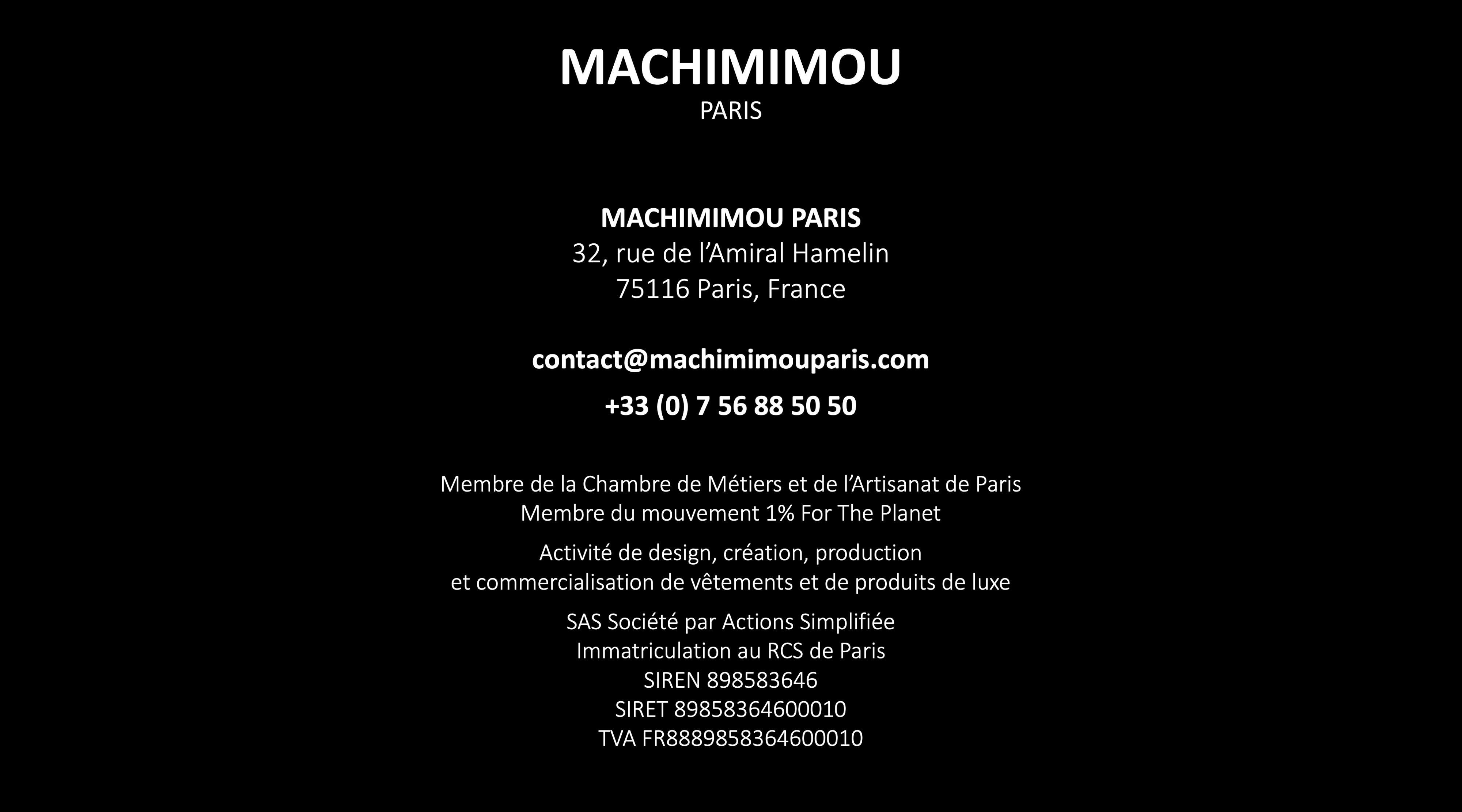 Contact@machimimouparis.com for Tailor-Made Experience.